About Us
We love sports. We also love to travel.
That's why we created Itinerant Fan.
We started as a blog dedicated to the relentless pursuit of sporting event attendance. The way we see it, we all have our interests that we're willing to spend irrational amounts of time and money on — for us, it's sports travel. We love immersing ourselves in a city's culture and traditions through its sports teams and stadiums, and we hope our experiences can be of help to you as you plan your own sporting itineraries.
The man behind Itinerant Fan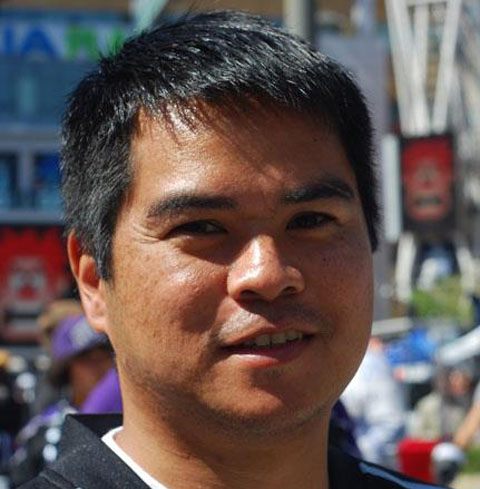 Edward de la Fuente
Edward is a creator of quality content who aims to serve those who are curious about the greater world, faraway lands and different cultures. He believes it's important to demonstrate what it's like to seek out the unfamiliar and to inspire people to step outside their comfort zone and experience cultures different from their own.
In January 2010, he decided to chronicle his sports-traveling exploits, and The Itinerant Fan was born. This site serves partly as a living record of the venues he visits, a way to motivate himself to see more of the world through sports, and a chance to share his experiences and compare them to the other sports-traveling nuts out there who spend gobs of money just to watch a bunch of grown men hit each other and/or send inanimate objects in motion.
When not traveling the world in search of a good game, Edward spends time on web and mobile projects as a budding developer, playing rec-league hockey and creating Simpsons memes. You can learn more about him at his portfolio site.
Contributors
Jenn de la Fuente

Jenn is in on most of the trips chronicled here, and occasionally she'll take a few of her own and write about them. She's down for any chance to see a game, especially if it involves USC football, the Pittsburgh Steelers or the Philadelphia Phillies.
When not traveling, she runs her own web design and development business, Rosebud Designs. You can see her portfolio here.
John Parker

John is a NorCal native who pulls for the A's and Sharks but also has a Philadelphia lean to his teams, supporting the Eagles and 76ers. He has twice embarked on weeklong Midwest baseball adventures with his Pops and a wide assortment of buddies. As a mobile manager for Yahoo! Sports, the world of sports is never too far out of his line of vision.
Get in touch with us!
Do you have an idea for this site? Or just want to tell us what you think? Contact us!